The Underdogs: A Novel of the Mexican Revolution, was good. I didn't love it, but I learned a lot and I'm glad I read it. 
And now for bookshelf #5!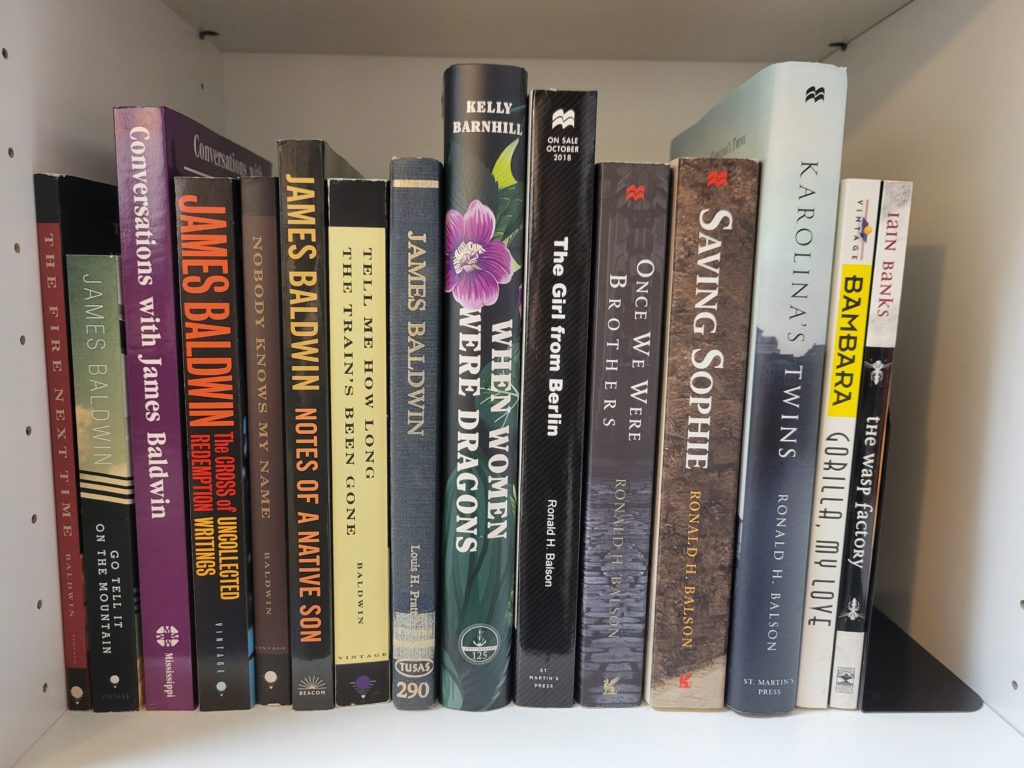 Since it's Nonfiction November, I'll read Nobody Knows My Name by James Baldwin. Once again, I've read most of the books on this shelf. Apparently I prefer authors whose names place them at the beginning of the alphabet.
Books I've Read:
James Baldwin The Fire Next Time
James Baldwin Go Tell It on the Mountain
James Baldwin Tell Me How Long the Train's Been Gone
Kelly Barnhill When Women Were Dragons
Ronald H. Balson The Girl From Berlin
Ronald H. Balson Once We Were Brothers
Ronald H. Balson Saving Sophie
Ronald H. Balson Karolina's Twins
Iain Banks The Wasp Factory