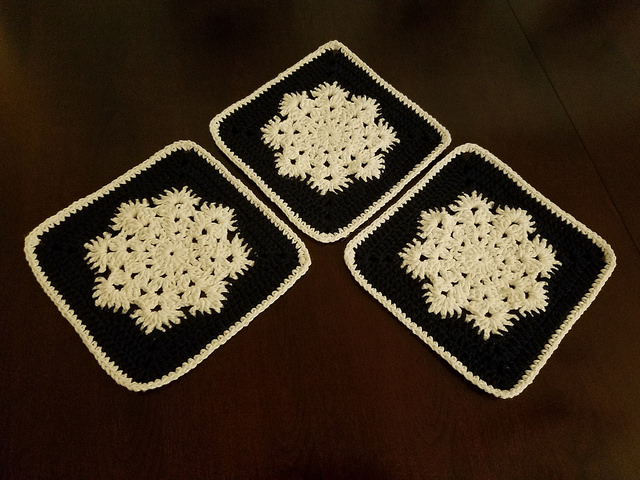 After my table runner disintegrated in the washing machine (maybe I shouldn't shop at the Dollar Tree), I was in need of something to decorate my dining room table. I figured I'd crochet something, since I can do that. I kept putting it off because life was hectic and I couldn't find a pattern I liked.
Before the holidays, I modified this pattern for a snowflake potholder intending to use them as washcloths instead. Everyone I showed them to said they were too pretty and that they'd use them as decorations, which gave me the idea to do this! Table runner problem solved!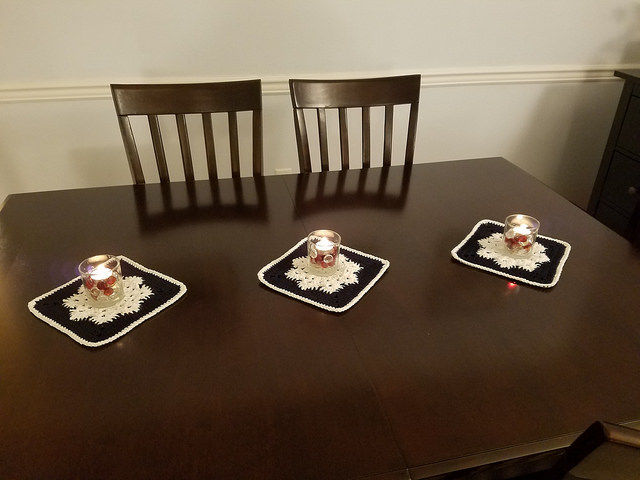 To make the decorations (which you could use as washcloths if you really wanted to), I followed the pattern for the snowflake potholder linked above and added a row of double crochet before putting on the single crocheted border. I also didn't put two together. I love the pattern because it is quick and easy. I have red and green ones for my holiday table setting, and I made navy blue ones for winter. Now I just need to figure out what to make for spring, summer, and fall!
Project #1 of 2018 complete!