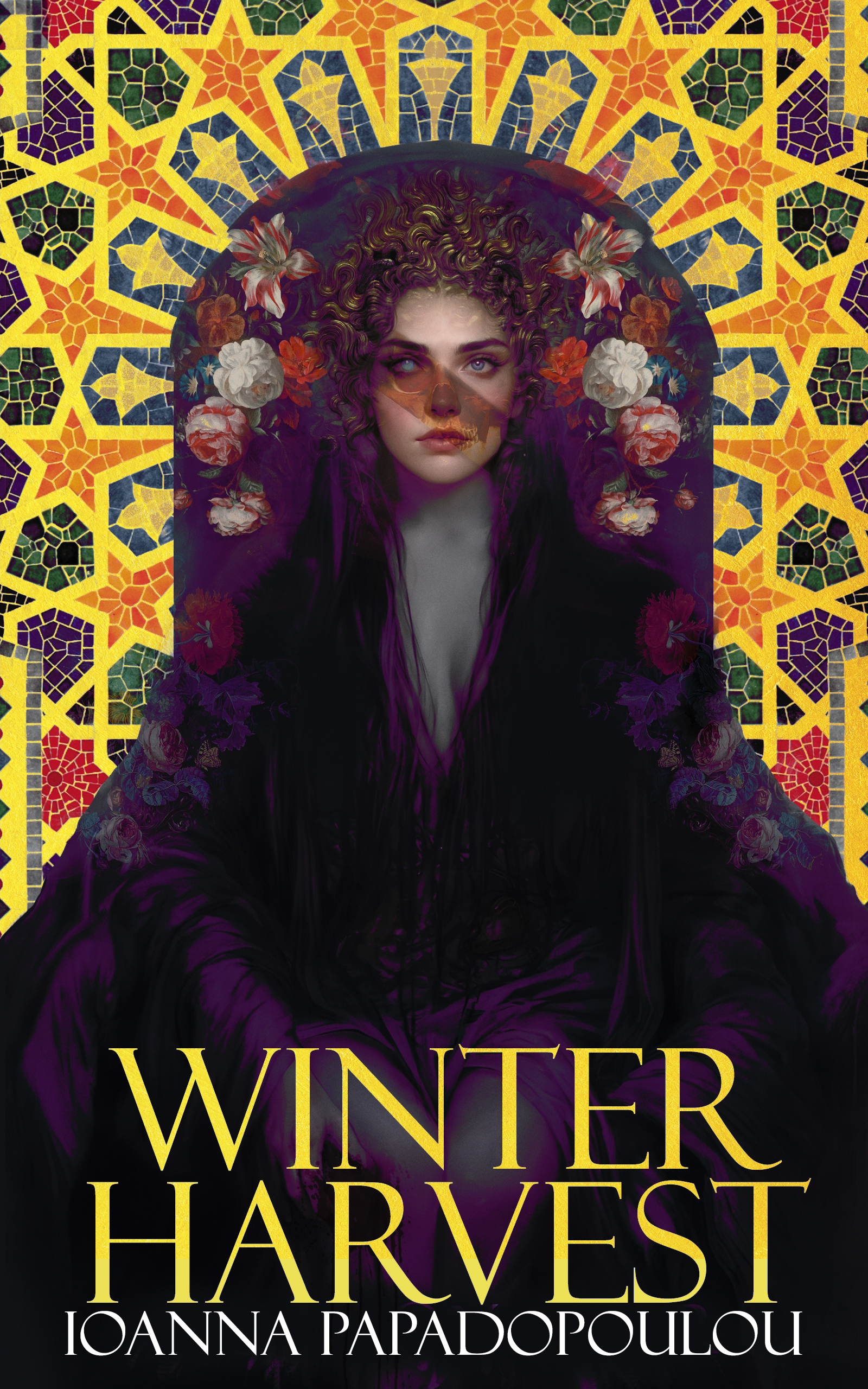 Winter Harvest is the story of Demeter, from her birth and entrapment in her father's stomach to the loss of her daughter, Kore (Persephone), and her attempts to find her. Papadopoulou's writing is compelling and I was immediately drawn into the story, mostly due to Demeter's first person narration. The characterization of Demeter and how she navigates relationships, especially with Zeus and Hera captures the petty nature of the Greek Gods so well. Papadopoulou deftly navigates the distinction between god and human, and simultaneously had me rooting for Demeter and wondering why she doesn't see that she's being her own worst enemy. She's so desperate to prove that she's not like her brothers or their sons, and yet she often mirrors their behaviors.
What I focused on most while reading, was wondering why Demeter never considers what Kore (Persephone) wants. She treats Kore like an extension of herself, always referring to her as "my girl." In a way, Demeter is like her father by keeping her child completely under her control. I found myself wondering if the story would have turned out differently had Demeter given Kore more autonomy. The way Papadopoulou treats this part of the story brings up so many interesting things to consider regarding parent/child relationships. Not to mention the treatment of women in general.
My only criticism is due to some of the writing and/or editing at the beginning. Some of the word choices seemed a bit too 21st Century, and I had to reread some passages for clarity. This didn't take too much away from my enjoyment of the book.
Overall, I enjoyed this book very much and would recommend it to anyone who is a fan of retellings of Greek myths! It will be published on November 21, 2023.
Thank you to NetGalley and the author for providing a copy to review!